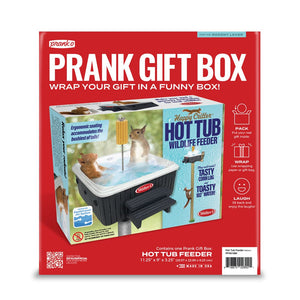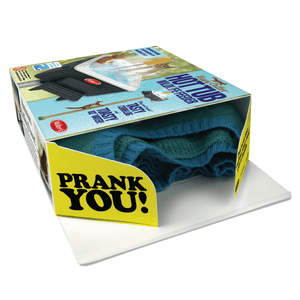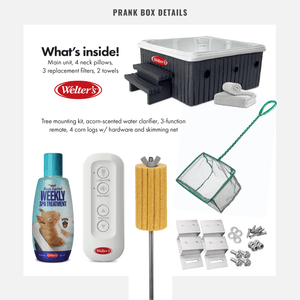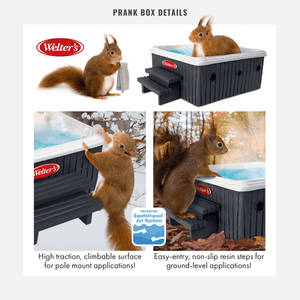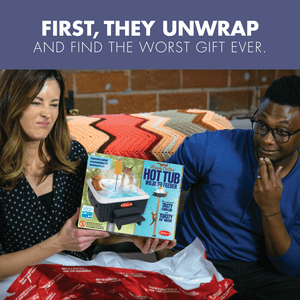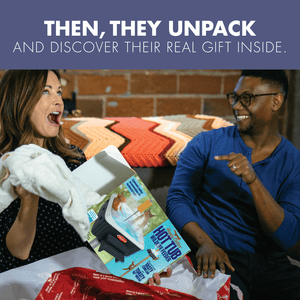 Squirrel Hot Tub
Bring a nature lover and backyard decorator to hysterics with the most innovative (and relaxing) wildlife feeder to date! Stash a real gift inside and watch them double over in laughter.

MEDIUM: 11.25" x 9" x 3.25"
*This is an empty gift box. The product illustrated on the outside is fake and you put your real gift inside.