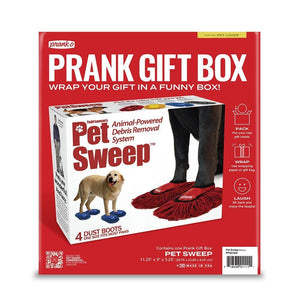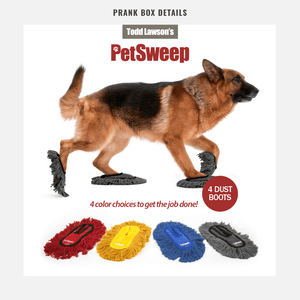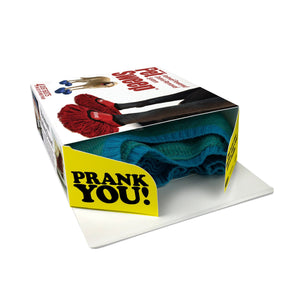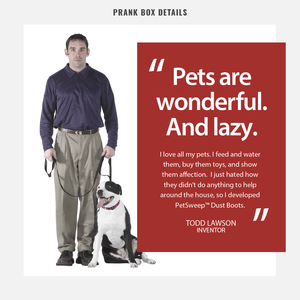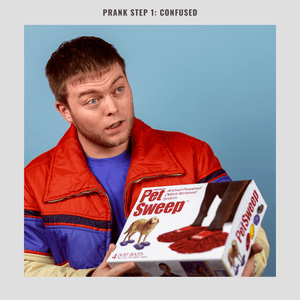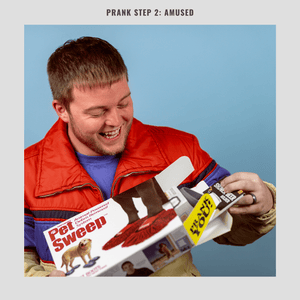 Pet Sweep
Another creation from Todd Lawson! People treat pets like part of the family; this prank gift box lets them be part of the joke. It's a great phony packaging choice for any messy animal-lover in your life.
STANDARD: 11.25" x 9" x 3.25"
*This is just an empty box. Product illustrated on the outside is fake.