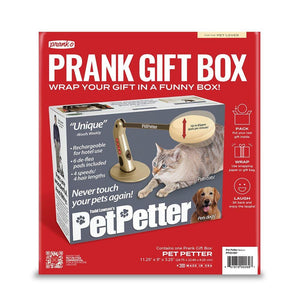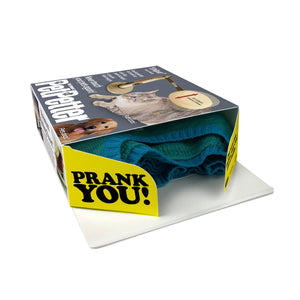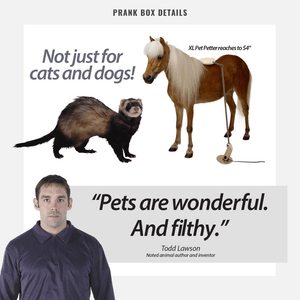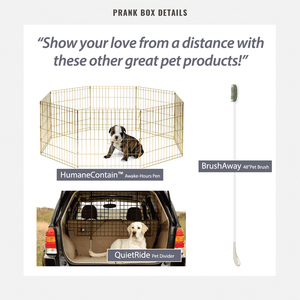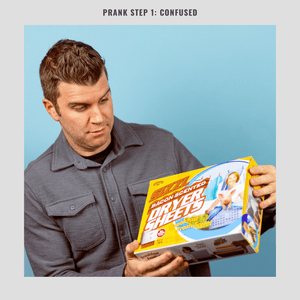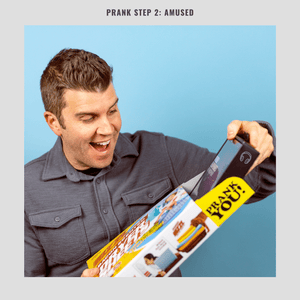 Pet Petter
Another creation from Todd Lawson! The perfect gag gift box that's too busy to interact with their pet. Works for dogs and cats and comes with an assortments if industry-leading attachments. 
STANDARD: 11.25" x 9" x 3.25"
*This is just an empty box. Product illustrated on the outside is fake.