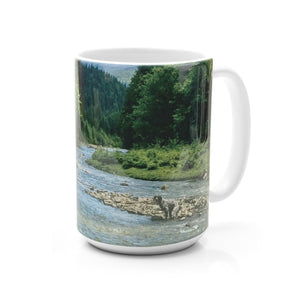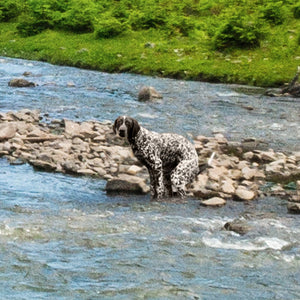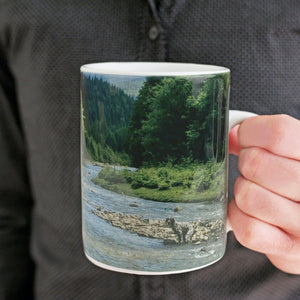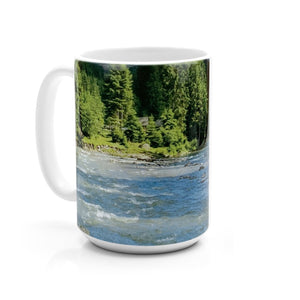 When Nature Calls 15oz Riverscape Mug
Nature is beautiful, but it doesn't wait for anyone, especially dogs, and the When Nature Calls 2020 Coffee Mug is proof.
This one features a typical, beautiful, sweeping landscape, with one slight difference  – a dog discreetly doing its business. 15oz Ceramic Mug.
Care Instructions: Microwave and top-rack residential dishwasher safe.