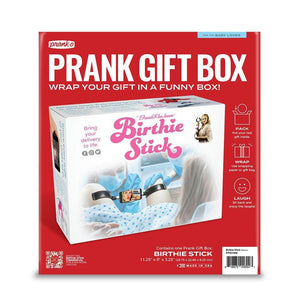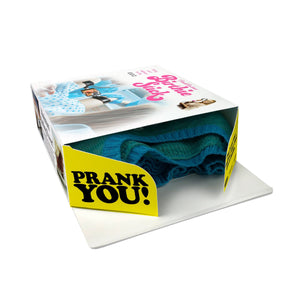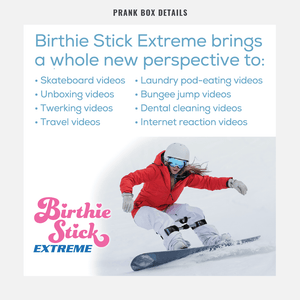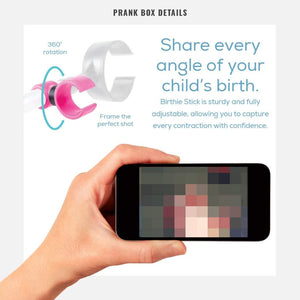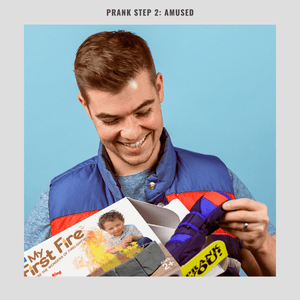 Birthie Stick
Diapers, pacifiers and blankets at baby showers are so boring unless they're wrapped in a Birthie Stick prank gift box!
STANDARD: 11.25" x 9" x 3.25"
*This is an empty gift box. The product illustrated on the outside is fake and you put your real gift inside.
Pair this with our other hilarious gifts for parents, like our joke cereal boxes or baby shield.