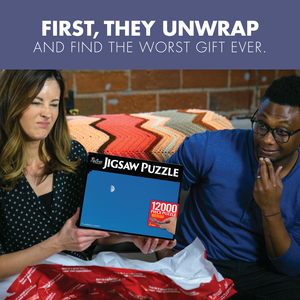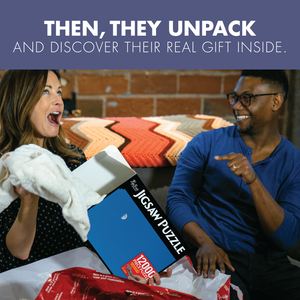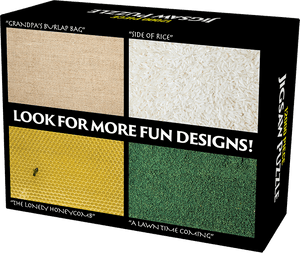 12,000 Piece Puzzle
Surprise a puzzle-aficionado in your life with a seemingly-daunting 12,000 piece jigsaw. They'll burst into laughter when they open it up to find the box is a facade and their real (thoughtful) gift is inside.

STANDARD: 11.25" x 9" x 3.25"
*This is an empty gift box. The product illustrated on the outside is fake and you put your real gift inside.