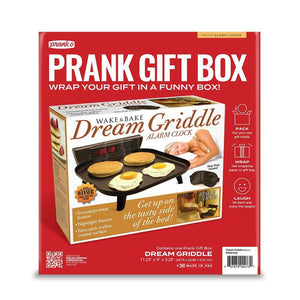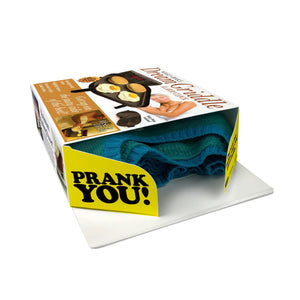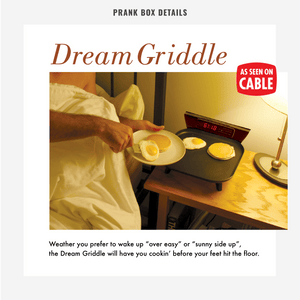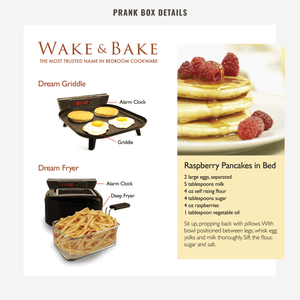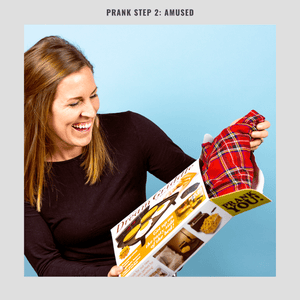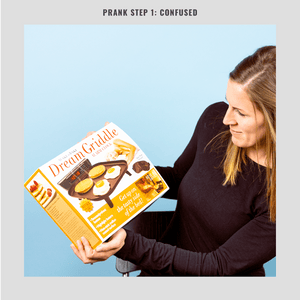 Dream Griddle
Do you like your pranks over easy or scrambled? This fake gift box is just right for fooling that busy professional or lonely bachelor who dreams of waking to a hot breakfast.
STANDARD: 11.25" x 9" x 3.25"
*This is just an empty box. Product illustrated on the outside is fake....for now.