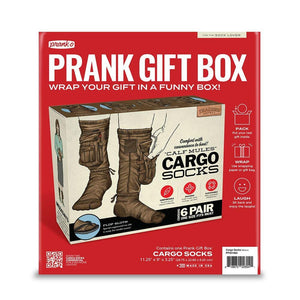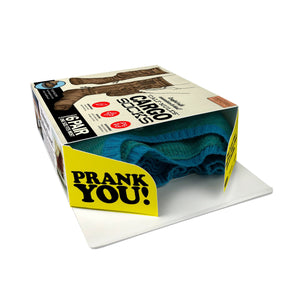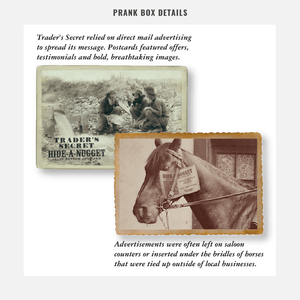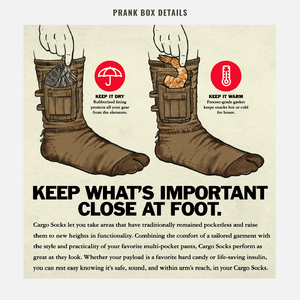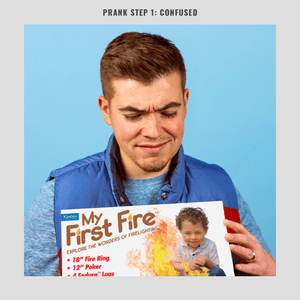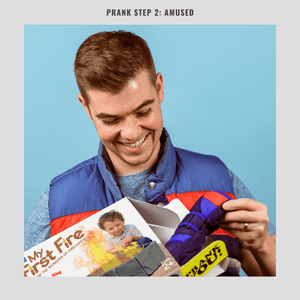 Cargo Socks
Know a rugged-type person that's just waiting for a laugh? Cargo Socks has a little fun with the outdoor apparel industry. Just hide their real gift inside.
SMALL: 8" x 6" x 2" STANDARD: 11.25" x 9" x 3.25"
*This is just an empty box. Product illustrated on the outside is fake.
Check out some other hilarious prank boxes for your rugged friend like the Noggin Net and Hot Lips.