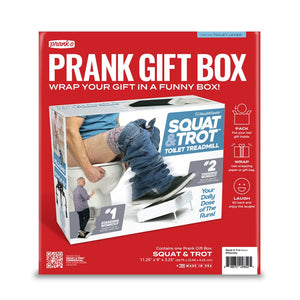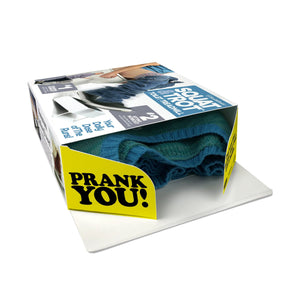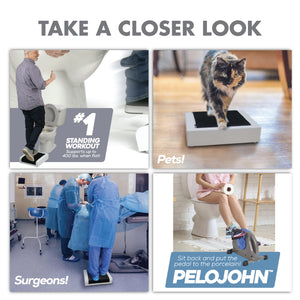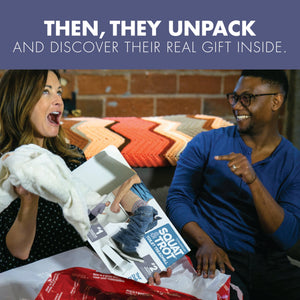 Squat & Trot
Kill two birds with one bowel movement with the innovative new Squat & Trot toilet treadmill. The product may be fake, but the laughs will be real when the prank recipient of your choosing unwraps it, only to find your real present nestled inside. It's the perfect way to "unload" your gift!
STANDARD: 11.25" x 9" x 3.25"

*This is just an empty box. Product illustrated on the outside is fake....for now.