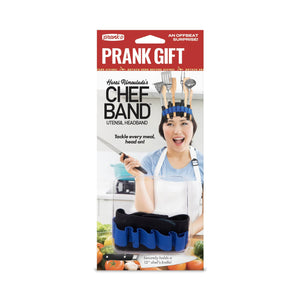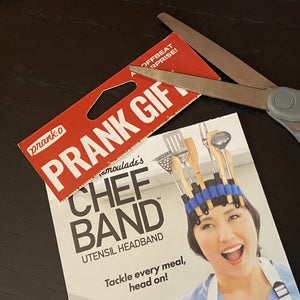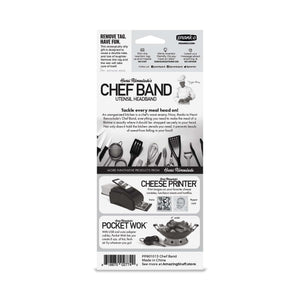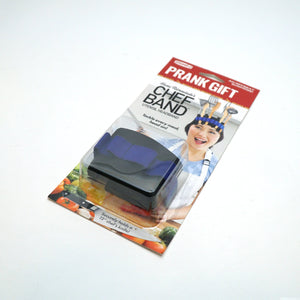 Chef Band Prank Gift
Keeping your kitchen utensils in an elastic band that wraps around your head probably isn't the safest way to go about your cooking. Luckily, that's not what this really is. Nonetheless, it'll make for a hilarious reaction when you gift it to a culinary aficionado who never thought to own something like this, because why would they?
Tear off the perforated red header card and be ready for the next White Elephant (or Yankee Swap) gathering you're headed to.