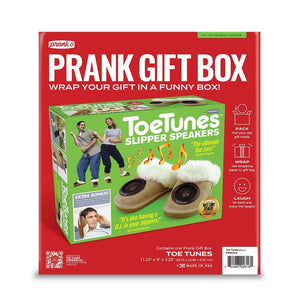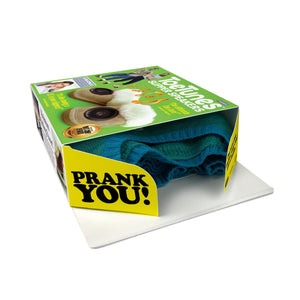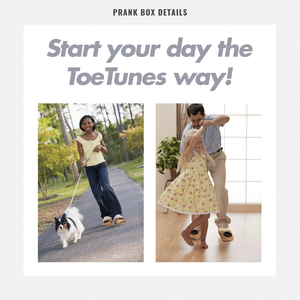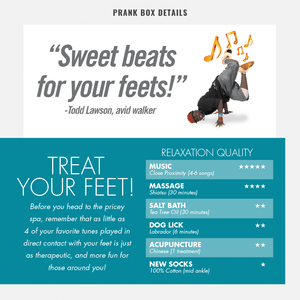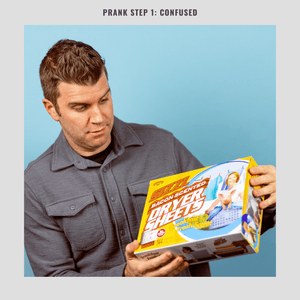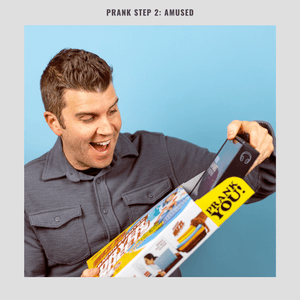 Toe Tunes
Finally, speakers that you can wear on your feet! Toe Tunes prank gift box is perfect for anyone that enjoys lounging and/or dancing.
STANDARD: 11.25" x 9" x 3.25"
*This is just an empty box. Product illustrated on the outside is fake.
Add a joke wine label or hilarious greeting card to your prank gift box to get the whole room hysterical!