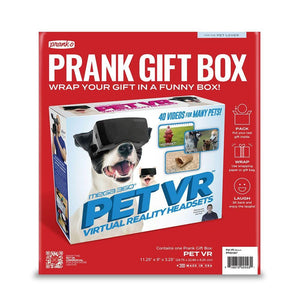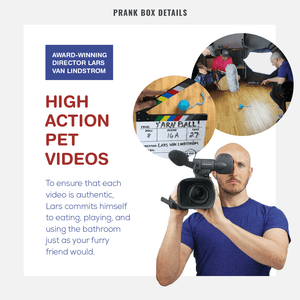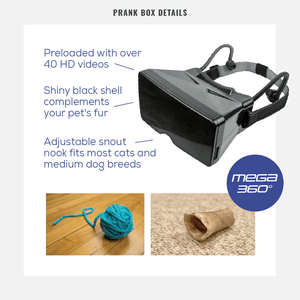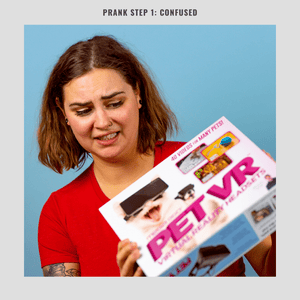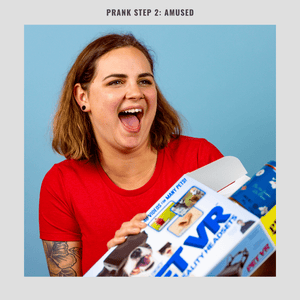 Pet VR
Another creation from Todd Lawson! All of the futuristic products being introduced these days make fooling the gullible easier than ever. This prank gift box is a great fit for technology lovers and haters alike.
STANDARD: 11.25" x 9" x 3.25"
*This is just an empty box. Product illustrated on the outside is fake.