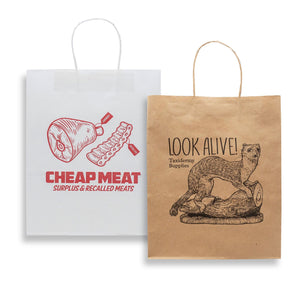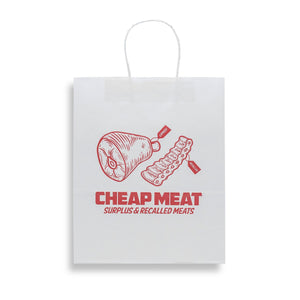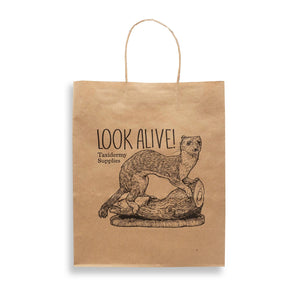 Pranko Gift Bag 2pk: Taxidermy & Cheap Meat
Sometimes the "bag of tricks" is the bag itself! This two-pack of prank gift bags offers two opportunities for big laughs. Fake out your gift recipients by hiding their real gifts inside these bags for questionable businesses, only to send them into hysterics when they realize it's a joke.
INCLUDES:
1 'Cheap Meat' Prank Gift Bag - Expired meat probably isn't what your friend or relative was hoping for, which is why they'll crack up when they find their real (hopefully non-expired) gift tucked inside.
1 'Taxidermy' Prank Gift Bag - Fool an animal-lover into thinking you got them a preserved animal corpse from a taxidermy supply store aptly-named 'Look Alive!' They'll be on the floor laughing when they realize your actual gift for them is, well, anything but that.