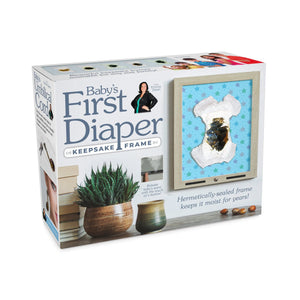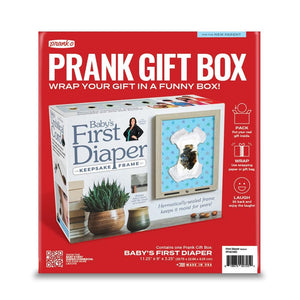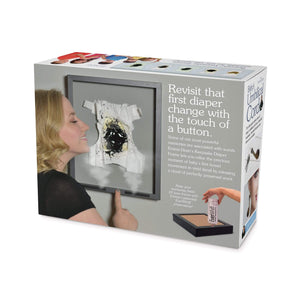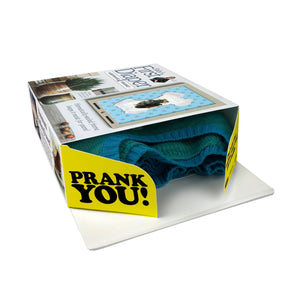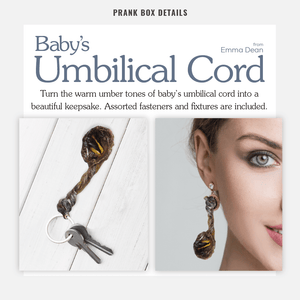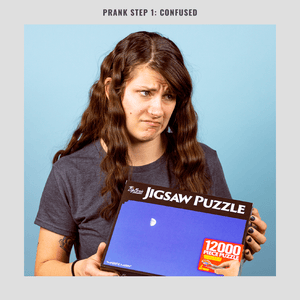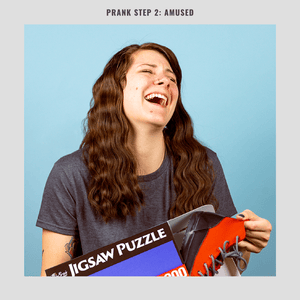 First Diaper Frame
Put your real gift inside! Perfect for your next baby shower, Emma Dean's Baby's First Diaper lets mom frame and keep their bundle of joy's first diaper fresh for years to come. 
STANDARD: 11.25" x 9" x 3.25"
 *This is just an empty box. Product illustrated on the outside is fake.