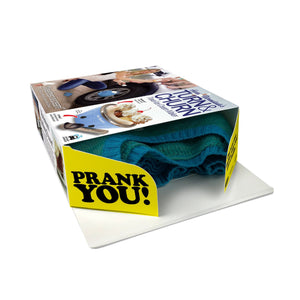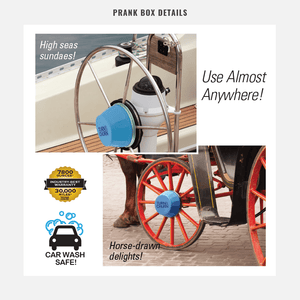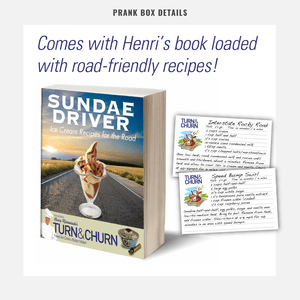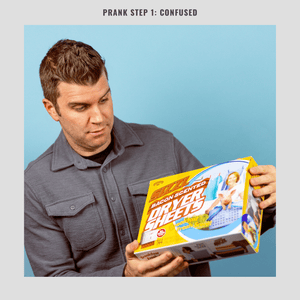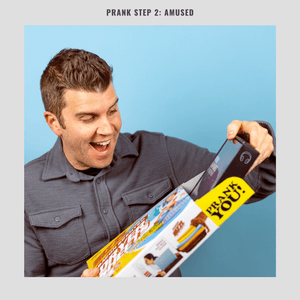 Turn & Churn
Got an ice cream junkie on your gift list?  With this prank gift box, they'll think a fresh treat awaits at the end of every commute. Just hide their real gift inside.
STANDARD: 11.25" x 9" x 3.25"
*This is just an empty box. Product illustrated on the outside is fake.